On a fresh install, I'm getting the following errors on both wp.com and hosted WP JSON. This only happens on actual posts containing an image, so everything else seems to work so far.
Including a picture instead because the code editor here was insane.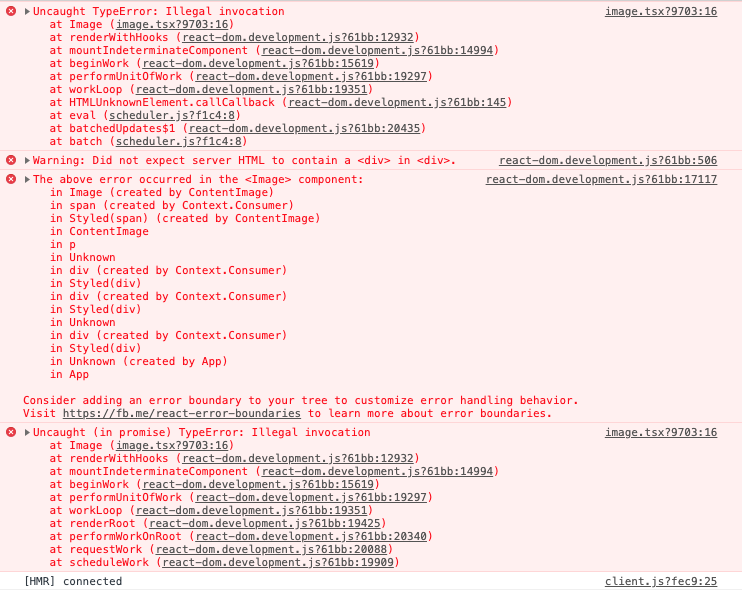 Any idea why this happens? Did I miss something?