The next WordPress Meetup for Devs in Madrid is coming up in a few weeks. This time, Mauricio Gelves will be running a workshop on Xdebug.
If you are in Madrid area, join us next November 20. We'll have some drinks and pizza after the workshop. It will be fun!

Please note that this event will be held in Spanish .
You can sign up for free here: https://www.meetup.com/es-ES/WordPress-Madrid/events/266043126/.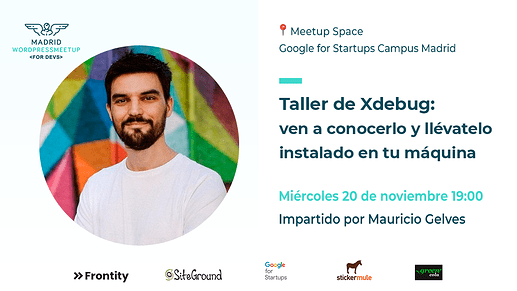 Hope to see you there!