It has been a tiring but fulfilling week! We celebrated the 4th year as a team and launched the redesigned website using Frontity.
Check it out - https://awsm.in
Honestly, when we chose Frontity to develop our website we had no idea we were heading towards something that always we thought unachievable.
We were able to hit a CLEAN 100 in speed tests in Google Page Speed Insights Desktop and Gtmetrix! That too when the WordPress install was hosted in a basic, slow VPS with over 100 other websites!! That's how sweet is Frontity!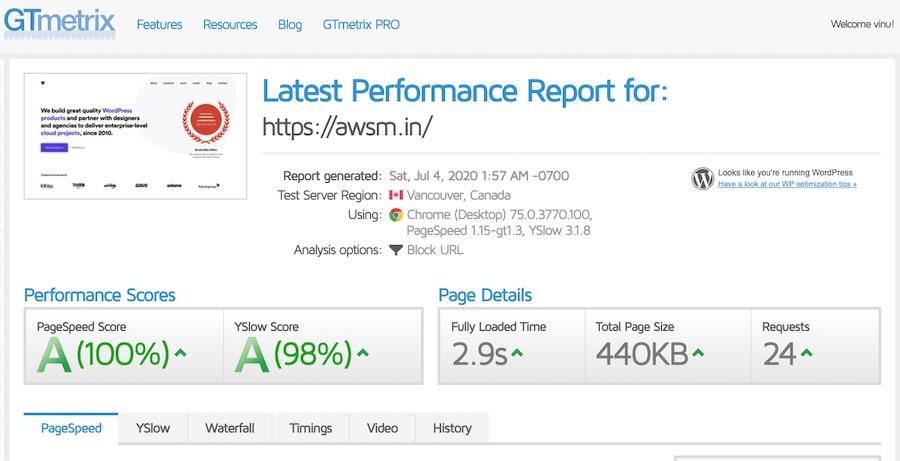 My teammate Vinuraj wrote a whole long case study about the experience in our blog. Link - https://awsm.in/frontity-case-study/
In addition to building the website, we also went ahead and created a Frontity Package for one of our plugins WP Job Openings.
Please check them and let us know all your feedback. We look forward to building more and more sites using Frontity and contribute back to the community in all the ways we can.
Have an awesome weekend.

Stay safe and take care!
Aravind Ajith, Awsm Innovations