We're very excited to share that our co-founder and lead developer @luisherranz is speaking at the first online WordCamp Europe this Friday!

In his talk "Headless WordPress: current status and remaining challenges", Luis will walk through all of the available frameworks and explain what can be achieved with each of them.
He will also introduce the upcoming "Embedded Mode" WordPress plugin we are currently working on, among many other things!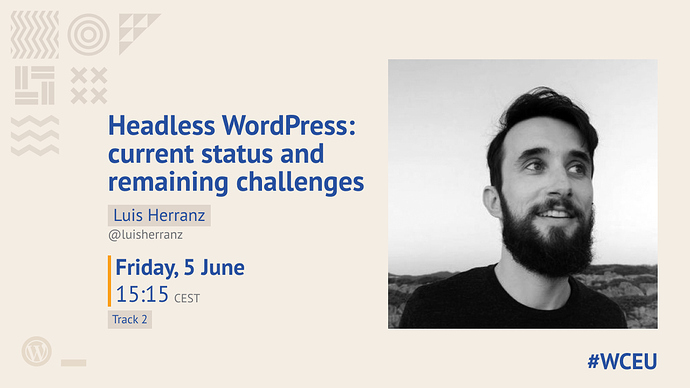 "Headless WordPress: current status and remaining challenges"

Friday, 5 June


15:15 CEST


Track 2
You can register for free here: