Hi, I've a problem with npx frontity create-package "theme". Run this command create a type of "infinite loop bug" that never ends.
Then if I press "enter" key the process stops and return an error that seems to be waiting for a password for an ssh connection, like this: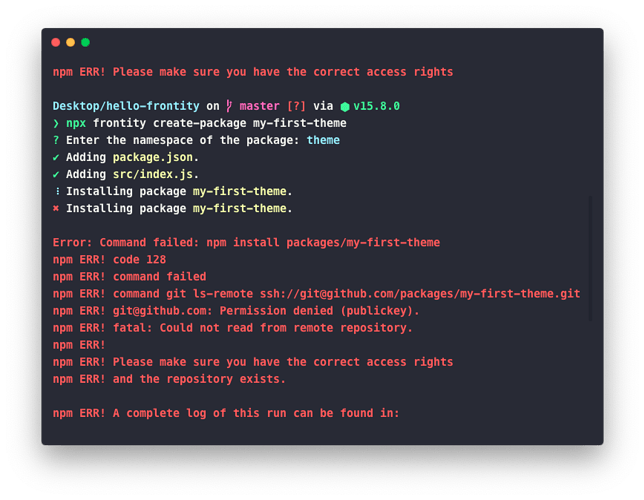 What's going on and how could I fix it?