Hello guys !
As a junior, I've just discovered Frontity. I created my first project, everything was fine but I don't know why, my browser stopped to update my localhost:3000 page. I changed the content, I saved many times my files and nothing changes when I try to launch my server with npx frontity dev.
What I'm using as tools :
Editor : Webstorm
Terminal : iTerm
Browser : Chrome
What I tried to solve this :
stop the server with ctrl+c and relaunch with npx frontity dev
close my editor, open the project is visual code and save it again.
restart the computer
tried on another port like localhost:4000
here a screenshot of what I get when I launch my server :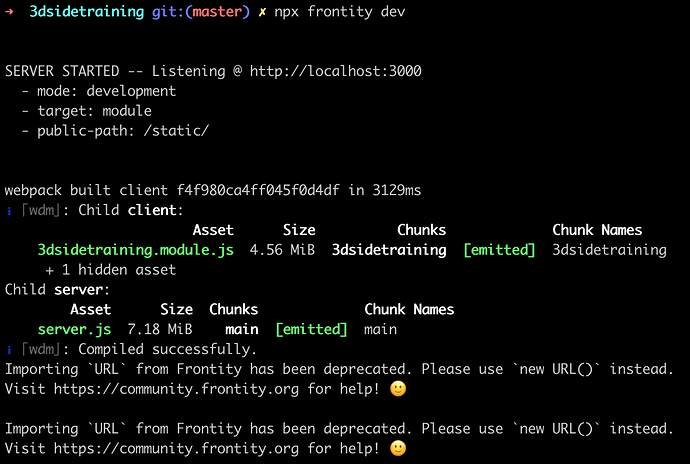 Thank you so much for your help girls/guys !