Hello Frontity team,
I just noticed that the site can not be indexed by google due to the <meta data-rh="true" name="robots" content="noindex,follow">which is coming from Head Tags API.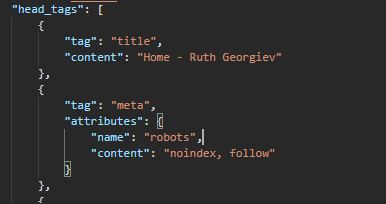 So, google can't index the site: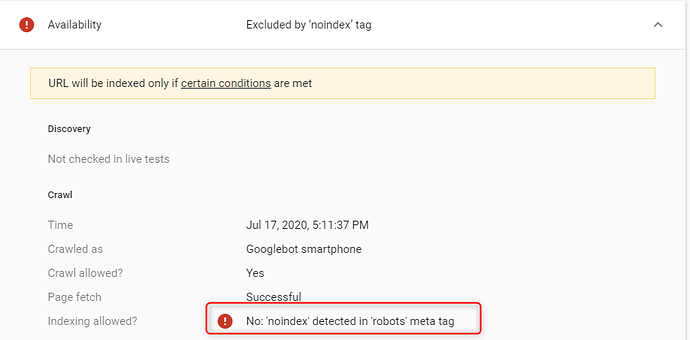 Also don't see any blocking setup in WordPress.

Repository: https://github.com/dejangeorgiev/ruthgeorgiev-frontity
URL: https://ruthgeorgiev.com/
Will be grateful for any help / advice.
Thank you.
Best,
Dejan