Hey there,
I'm new to Frontity, so apologies if this is obvious. I tried searching in both the community and on Google for a potential solution first, but to no avail. I'm curious to know if there's supported package to render the same password protection features on Wordpress.com to a Frontity project. As a reference this is the UX for password protected pages and posts on wordpress: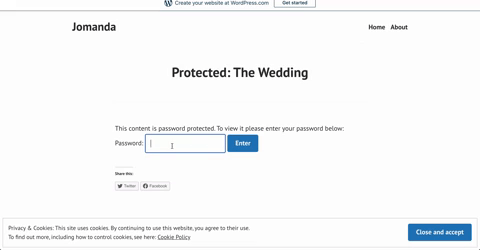 (yes, I'm using my wedding as an excuse to learn about Frontity

)
Thanks for all the amazing work.