Suddenly, I start seeing this error in the console. I am not sure why.
I went to General -> Settings -> Reading -> Your homepage displays -> A static page (Set home as static page)
When I reload my frontity app this is what appears to be an error: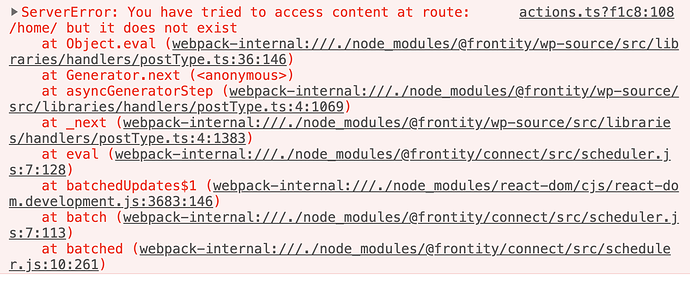 Do I need to create specific template and how for static pages? When I uncheck home page as being static, it works.