Hi @asim welcome here

:
Please check and follow this discussion/topic, I think it will resolve your issue.
i tried those steps but still getting the same result

Hi @asim,
Welcome to the Community!
Are you launching npx frontity dev from inside a frontity project (the folder created when you did npx frontity create your-project)?
Try to do the whole process (create a project, get inside the folder, launch dev server) from the beginning. Here you have a Quick start guide of how to do it
What are you planning to do with Frontity?
Will use frontity to host our company blog section. I was following the same method as explained in video. Can we please connect somewhere so that i can setup that locally then i will host in few days.
Thanks in advance!
Hi @asim,
Frontity is an Open Source Project and the community is growing so we're giving support though this https://community.frontity.org/ because this will allow other Frontity users to benefit from the answers provided here
If you can provide a repo with your code and the URL of your REST API I'll be happy to help you with your project
BTW, you can deploy your project (temporarily) using Vercel → https://docs.frontity.org/deployment/deploy-using-now-vercel so you can share with the community your Frontity project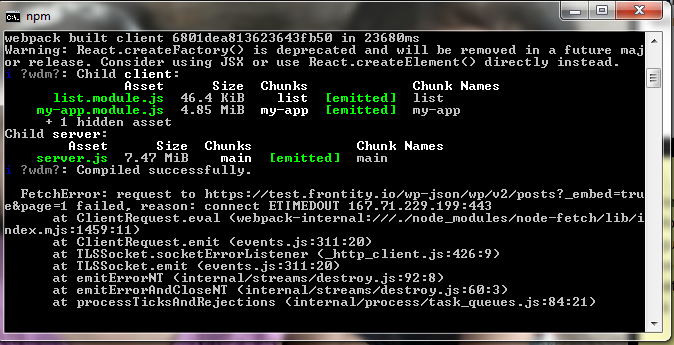 Getting this now