Hi Guys,
First of all, thanks for this Amazing Framework, you are really doing GREAT work.

my client wants to add a GDPR cookie consent bar, he tried to install this plugin but it didn't work and it doesn't support Rest API.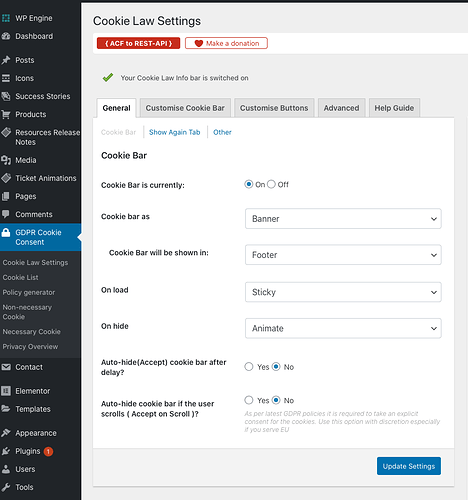 is there any suggestion on how can I make this? I just don't want to build everything from scratch.
thanks so much