We have released the beta version of Frontity's TwentyTwenty theme port.
The port was made by the software engineer and designer Segun Adebayo.
You can see a demo at https://twentytwenty.frontity.org.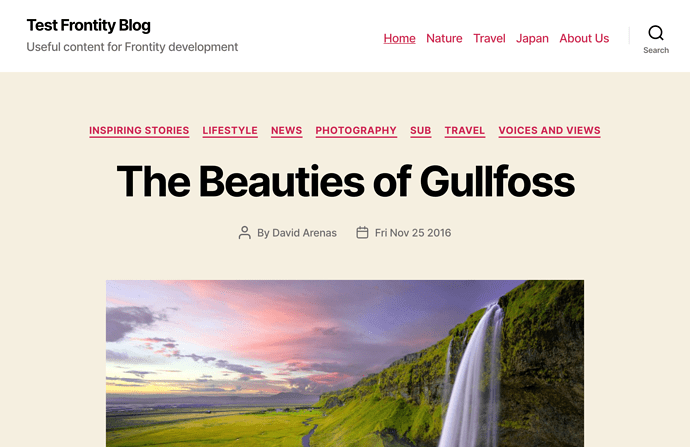 The package is already available to download in npm: https://www.npmjs.com/package/@frontity/twentytwenty-theme
We still want to add some features before we release the 1.0 version:
Try to improve the LightHouse score even more (it's currently at 92/100/100/95)
Add next/previous articles
Add pagination
Add transitions between pages
Add default Gutenberg styles
Add infinite scrolling
If you are interested in learning how to create Frontity themes I recommend you to take a look at the TwentyTwenty code. @Segun did an amazing job and this theme is one of the best Frontity themes ever created.
It also includes the first contribution of @Makadia. Thanks and welcome to the community!

---
@frontity/twentytwenty-theme
1.0.0-beta.1
Major Changes
Patch Changes