Let's talk here about the documentation for the Beta version.
First, this is going to be in https://docs.frontity.org (GitBook) but we will move it to https://frontity.org in the future (WordPress).
For that reason, we can't use blocks in GitBook that doesn't exist in Gutenberg:
GitBook: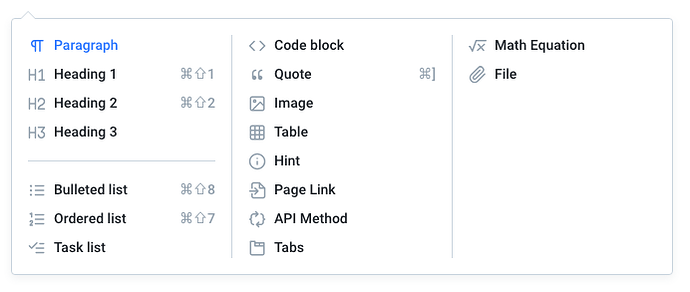 Gutenberg:

I think the missing ones are: hint, API method, Task List, Math and Tabs.