Hi
I get a lot of questions on the differences between Frontity and Gatsby,
and questions like which is better.
I know that we already got that explained here.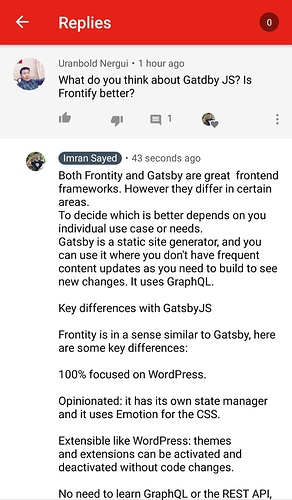 However is it possible to add the use cases for both with a side by side comparison of their features.
The idea is to guide anyone who needs to decide which one of these would be best according to their needs.
Then we can just share that link for similar questions in future.