Hello! Got some more fun questions for you folks! So I've got a page that has a loop that iterates over a set of custom post types and then will display things from those custom post types. In this instance, I need to pull data I have in Advanced Custom Fields, just a few text fields. I've pulled the object and when I print out the props for it, it looks like this: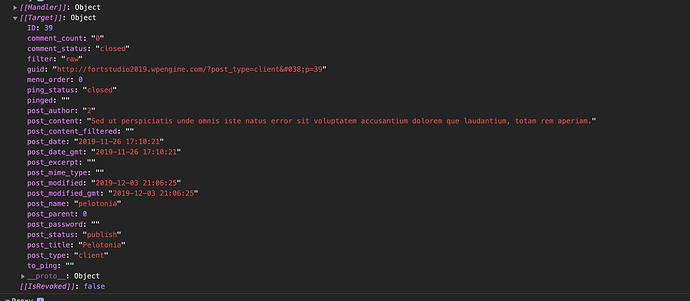 As you can see, this doesn't look like a regular post type object that gets pulled from ACF.
Anyone have any ideas on how I can get this object to show the ACF fields within it?
Do I need to re-fetch using the slug of the object?