As recommended in the docs I'm trying to add a caché layer to my heroku deployment
They have 2 add-ons to do this:
I'm using this repo to test the deployment → https://github.com/frontity-demos/my-frontity-project
So, this deployment in Heroku → https://mighty-badlands-59259.herokuapp.com/
Performance report in default deployment (no addons)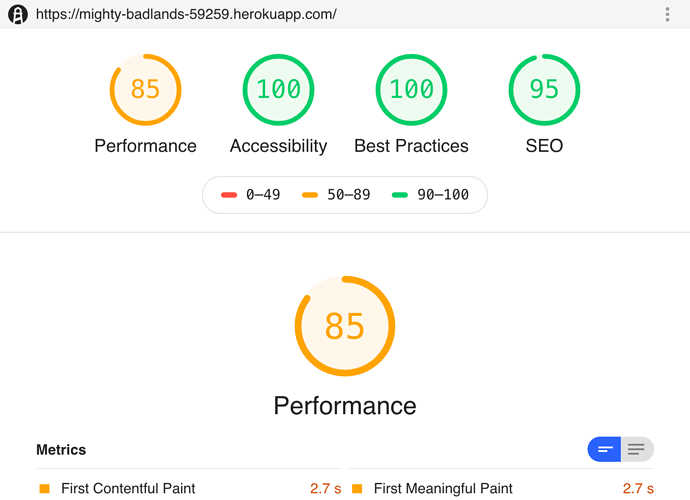 Performance report after adding Edge plugin
⬢  my-frontity-project  master ⦾ heroku addons:create edge:hobby
 ›   Warning: heroku update available from 7.25.0 to 7.39.3.
Creating edge:hobby on ⬢ mighty-badlands-59259... $5/month
Successfully configured https://d19mgjkbf05ovs.cloudfront.net
Created edge-graceful-46203 as EDGE_AWS_ACCESS_KEY_ID, EDGE_AWS_SECRET_ACCESS_KEY, EDGE_DISTRIBUTION_ID, EDGE_URL
Use heroku addons:docs edge to view documentation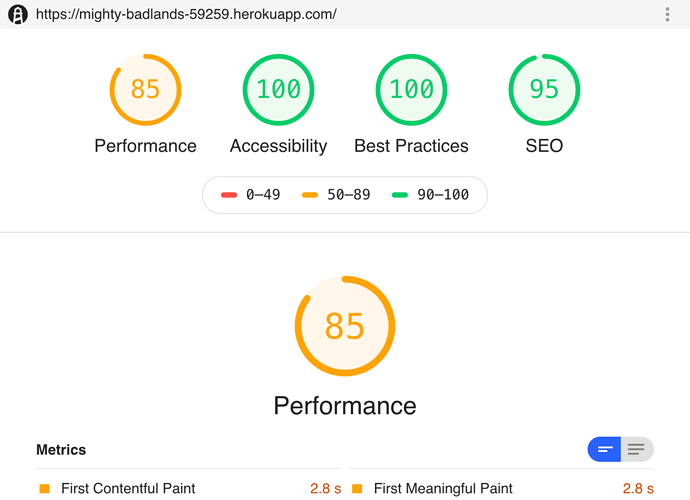 I don't see any improvement after adding this addon
Do you think there are some settings I have to do in order to take more advantage of this plugin? Can you help me verify this plugin is a good/bad option?