Hello All,
So testing the frontity about how it works. I have it installed the wordpress and the frontity with mars theme. Now, i created a new homepage but its not showing when going to localhost:3000
My frontity settings should be right?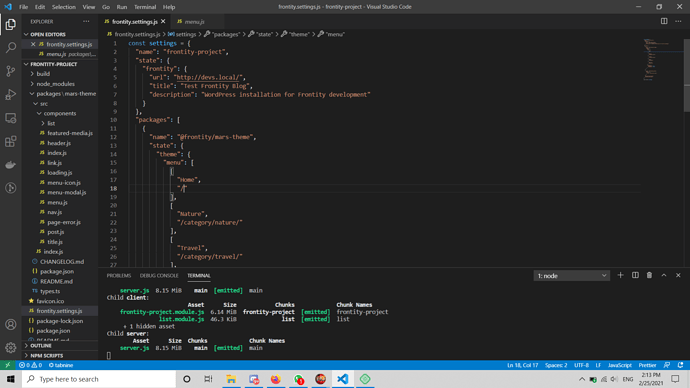 but then showing the post instead
Is something i did in here missing?
Please advice…
Thank you