Hi,
I've a problem, every archive is going to 404 error.
I've tried with a blank WordPress installation, with an old one and with your testing one.
Yours is fully working, but the other two won't work.
I don't understand what's wrong, one of them is a clean installation with few articles and taxonomies.
Maybe is the language? (Italian)
I've left the permalinks to default, I've tried with mars-theme and twentytwenty.
Still 404, but your test blog is fully working.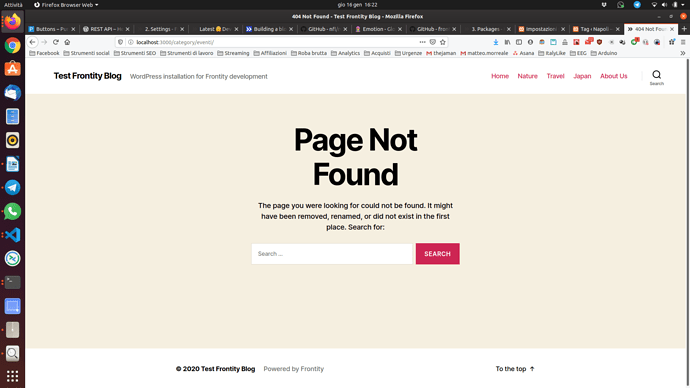 edit
Even the search page isn't working, if I try to search for something I gotta back a blank page.